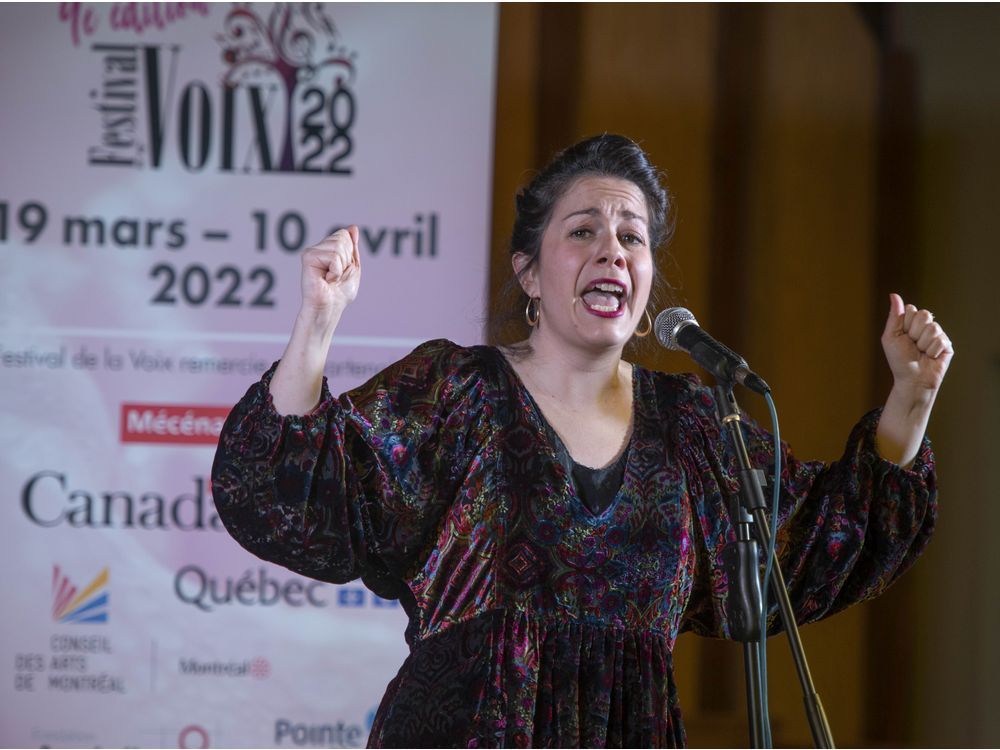 West Island Community Calendar for the week of March 31
Contribute to The Gazette's West Island/Off-Island Community Calendar by emailing [email protected]
Content of the article
The Stewart Hall Art Gallery, 176 Lakeshore Road in Pointe-Claire, presents the exhibition Little Toothed Whales by artist Cynthia Girard-Renard. Continues until May 1. For gallery opening hours, visit pointe-claire.ca.
The music
Chorus of Acappella Sounds resumed regular live rehearsals every Thursday at 7:15 p.m. at Christ Church Beaurepaire, 455 Church Street in Beaconsfield. Women of all voices are welcome to experience their vibrant style of a cappella singing. Prospective members will be welcomed throughout the spring session. To visit www.acappellasoundschorus.ca.
Vox Aeterna – Voice Festival – offers concerts and workshops in Dorval, Beaconsfield, Pointe-Claire and Hudson until April 10. Visit festivaldelvoix.com. For more information, email [email protected] or call 514-758-3641.
Content of the article
Seniors
Senior Men's Contract Bridge Club meets every Tuesday from 1 to 4 p.m. at the Edwin-Crawford Residence, 35 Ave. Maywood in Pointe Claire. Cost: $5. No partner or commitment required. Dial 514-697-4159.
ETC.
April Book Sale at the War Memorial Library, 60 Elm St. in Hudson. It will begin on Monday, April 4 from 2:30 p.m. to 5 p.m. and will continue from April 7 to 9 during library opening hours. Art books will be in the spotlight. To visit warmemoriallibrary.blogspot.com/
Shop 24 Thrift Stores is open every Thursday from 11:30 a.m. to 3:30 p.m. at Union Church, Adair Room, 24 Ave. Maple in Ste-Anne-de-Bellevue. Household items, clothing and more. Donations are welcome. Dial 514-713-5054.
Thrift stores for NOVA offer clothing for the whole family, shoes, books, housewares, jewelry, furniture, and more. All proceeds will go to Nova West-Island. Open Tuesday to Sunday from 10 a.m. to 4 p.m. Plaza Pointe Claire store, 321, boul. St-Jean (514-697-8457); Saint Anne Thrift shop, 43 rue Ste-Anne in Ste-Anne-de-Bellevue (514-457-1642) and the Thrift Store Bookstore (next door), 43, rue Ste-Anne Open Tuesday to Saturday from 10 a.m. to 4 p.m. Thrift store of second-hand furniture and books (514-694-8417), 449, boul. Beaconsfield to Beaconsfield, and the Kirkland Thrift Store (514-697-8457), 2750, boul. Saint Charles. in Kirkland. All accept donations. To visit friperiefornova.com.
Thrift store/The Bunker is open every Saturday from 9 a.m. to noon at the War Memorial Library, 60 Elm St. in Hudson. Dial 450-458-4814.
Groups and clubs
Swinging Stars Square Dance Club offers Beginner, Ordinary, Plus, A1 and A2 levels of square dancing fun and instruction — four nights a week in Dollard-des-Ormeaux. For cost and more information, email [email protected] or call 514-260-2184.
The Beaconsfield Newcomers Club is looking for former members as part of its 50th anniversary celebration. Join the Beaconsfield Newcomers Club Golden Anniversary Facebook page, email [email protected] or call 514-707-0423.
The lakeside photo club welcomes photographers of all skill levels who want to learn and exchange ideas with others. Meetings are held every Monday evening (until June 6) at 7:30 p.m. They will begin with online meetings, but plan to return to Stewart Hall in Pointe-Claire when conditions permit. Presentations by professional photographers, practical workshops, field trips and many other activities. To visit lccphoto.org or email [email protected]
The hikers' association is a walking club that organizes bimonthly outdoor winter walks/snowshoes all year round, adapted to each season. To visit lesrara.ca.
Volunteers
Content of the article
The West Island Relief Fund (WIAF)
is looking to recruit volunteers to help organize and administer its spring and summer community garden program in Roxboro. Experience in market gardening an asset but not essential. Must be comfortable working with groups of adults and young children. For more information, send an email to
[email protected]
Defense of West Island Citizens is a United Way/West Island Community Shares funded organization that matches people in need with volunteer advocates. Here are the current volunteer needs. Call 514-694-5850 or visit www.volontariatwica.com.
A bilingual man in the early 70s in Dollard-des-Ormeaux would appreciate having a volunteer to keep him company. He studied black and white photography and enjoys art, cinema and politics. He would love to go out for coffee and socialize. He is very mobile and independent.
An 89-year-old francophone in Dollard would appreciate receiving friendly visits at her residence. She loves animals (especially cats) and likes to read. She would like to play bingo and have someone to help her with crosswords. She has been married for 65 years and would really like to share her stories/have conversations with a volunteer.
An 80-year-old woman from Dollard who speaks English and Hindi would benefit from being accompanied to social outings and medical appointments.
The Voice Festival returns for a ninth season

Kramberger: These services can help West Island seniors facing abuse or fraud
Contribute to the Gazette West Island/Off Island community calendar by email at [email protected]