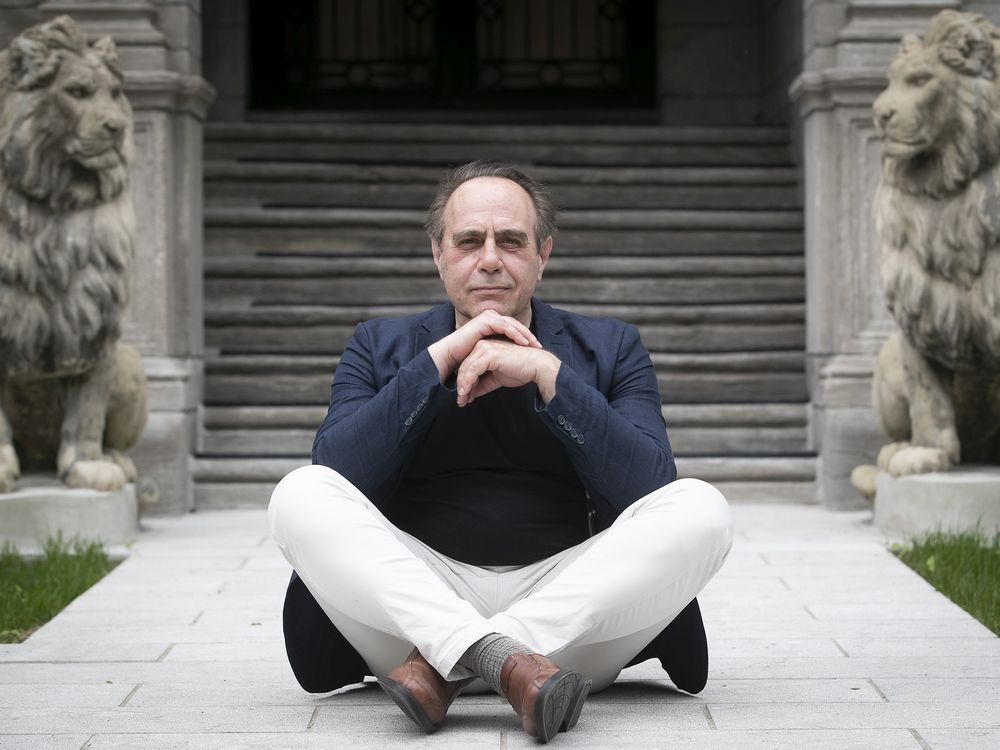 Vittorio Rossi revisits old friends from Ville-Émard in a new piece Legacy
The Montreal playwright returns with his family from his 1988 hit La Chaîne to tell a story inspired by the Charbonneau Commission.
Postmedia may earn an affiliate commission on purchases made through our links on this page.
Content of the article
Vittorio Rossi's new play Legacy follows The Chain, the Montrealer's first full-length play, which debuted at the Centaur Theater in 1988. But in a recent interview, Rossi said he'd rather not think about it like a sequel.
Content of the article
"It's just a revisit of some of the characters with a new issue at hand," Rossi said. "The spark in this play didn't necessarily go to those characters. It was the idea of ​​a false accusation coming from the Charbonneau Commission — something that actually happened.
Legacy will take place at the Leonardo Da Vinci Center in St-Léonard from May 31 to June 26.
Rossi's longtime friend, Peter Poletti, a retired Montreal police detective, introduced the playwright to a LaSalle businessman who was falsely accused of criminal acts during the Charbonneau Commission, the Quebec construction industry corruption investigation held from 2011 to 2015. He hired a lawyer and cleared his name, but his business took a major hit due to bad publicity.
Content of the article
"When I heard that, I said, 'I have to get in there,'" Rossi recalled. "I don't think the term 'cancel culture' was even at the time, but his business was basically canceled because of this false accusation.
"So there, I'm trying to write something about it, and I wanted to go back to a family. So I started trying to capture that family dynamic. Then I get a call from a friend in Los Angeles with who I grew up, and I tell him what I'm doing. And he says, 'Vittorio, why do you have to rack your brains trying to start a new family? You have the roots of this in a previous piece. He said, 'Go back to La Chaîne.' Just make it the landscaping business (from this piece).
"So that's how it started. The impetus for the play wasn't to return to The Channel — it was to watch how a family handles a false accusation. Are you just silent? Or do you defend publicly at the risk of seeing your own reputation tarnished? »
Content of the article
La Chaîne revolved around two brothers from Ville-Émard, the South-West neighborhood where Rossi grew up. Their father puts Massimo – the younger, more educated brother – in charge of the family landscaping business, which his older brother Joe doesn't like at all. In Legacy, it is Joe (played by Rossi) who is affected by the false accusation.
Directed by Harry Standjofski, Legacy is set 30 years after The Chain. The patriarch has died and the play begins as the brothers have just buried their mother. Massimo (played by Mark Camacho) has become a successful entrepreneur in Montreal, while Joe runs the family landscaping business.
"So when Joe is accused, everyone expects the younger brother – the most successful one, the one with all the money – to do the right thing, and that's the conflict. of the room," Rossi said.
Content of the article
Rossi says Legacy isn't so much about the Charbonneau Commission as it is about family dynamics. But the commission also caused Rossi to reflect on the Italian community in Montreal and how it has been affected by the corruption investigation, he adds.
"It made it feel like we were all a bunch of gangsters," he said. "It's as if the culture is under siege. We were all tarnished.
Rossi wonders where the Italian community is today. He returned to Ville-Émard, moving into his parents' house after living downtown for 15 years, "and that's not what it used to be."
"I don't mind," Rossi said. "It's quiet. I have good neighbours. I have an aunt who lives across the street. I have a sister who lives upstairs. It's a duplex. Thank God, we still have Nino's pizzeria and Dilallo's, but once they're gone there's no more Italian stuff.
Content of the article
"It's a small community, but in its heyday we had (Italian) cobblers, we had four or five grocery stores, we had bakers, we had a tailor – Lorenzo the tailor – we had barbers. Mine is passed away a year ago. Franco. He's been cutting my hair since I was a kid. Who's left when it comes to barbers? Oh yeah, my current one, Vince.
"Before, we had four or five Italian barbers. These are the old school guys. We had seamstresses. It's all gone."
Legacy is produced by Barry Lorenzetti, owner of a major Canadian insurance brokerage firm and who has partnered with Rossi to produce his plays independently. It comes after Rossi worked regularly with Centaur Theater for decades.
"The job of getting the play on stage isn't that different," Rossi said. "The difference here is that this is a business that I helped build for Barry. It's very exciting. I think the makeup of the city has changed a lot in terms of theater audiences. I always call it an experience. I say, let's try because theater audiences are dwindling in the city on the English side.
Content of the article
"I think the theater elites have always made a mistake in thinking that theater is not in competition with other entertainment segments in the city. Suppose the Canadians made the playoffs. If we raced now in May, we would be competing with them. Some say: 'Yes, but it's hockey and theatre'. But that's part of the fun. You're naive to think that doesn't affect theater sales. Movies. And now with streaming. So it was always a mistake to think that the theater was not part of the entertainment program of a big city. Under (former Centaur Theater Artistic Director) Maurice Podbrey, he knew who his audience was. I think right now they don't know who their audience is.
Next up for Rossi is a September production of his 1998 play Paradise by the River, about the treatment of Italians in Canada during World War II. A version of Legacy was also filmed last year and will be shown on the big screen in Montreal this summer.
IN ONE LOOK
Legacy is presented from May 31 to June 26 at the Center Leonardo Da Vinci, 8370 boul. Lacordaire. in Saint-Leonard. For more information, see cldv.ca/calendar-events.
Vittorio Rossi and Barry Lorenzetti bring Ville-Émard's roots to the screen

2015: The Envelope by Vittorio Rossi targets Canadian filmmakers

Brownstein: Pizza Nino stirs playwright Rossi's creative juices