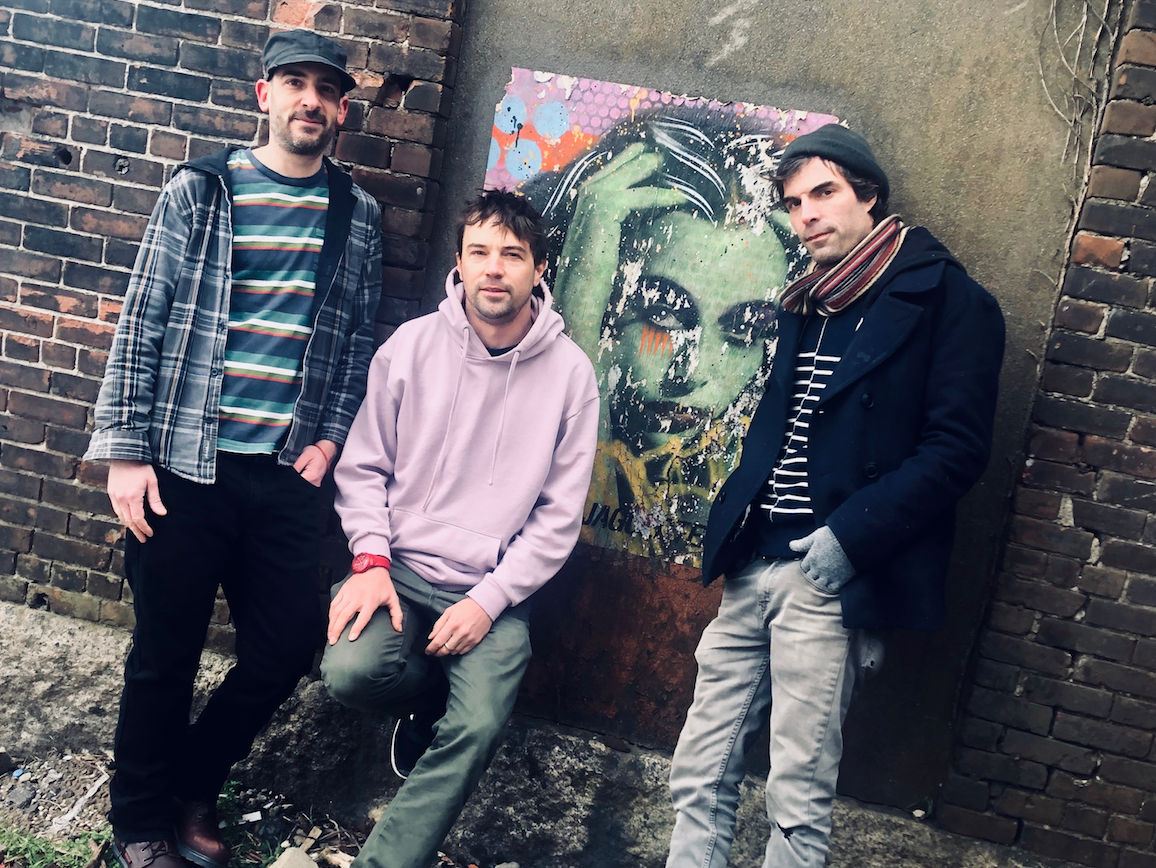 THE SLIP'S BRAD BARR TALKS ABOUT NEW MUSIC, THE MONTREAL MUSICAL SCENE AND THE NEXT SOLO ALBUM
Most of the bands with the success and longevity of The Slip would stack tour dates on top of tour dates to capitalize on the accumulated goodwill of the fans and the recognition of their catalog. But as fans of the Montreal trio have understood, the group chooses their spots, going in different directions to work on other music and meeting occasionally, as they do now for a short series of dates that will take them to the the new Brooklyn Bowl Philadelphia on Wednesday November 17, the original Brooklyn Bowl on Thursday November 18 and Friday November 19, and Levon Helm Studios in Woodstock on Saturday November 20.
"There is nothing so strategic. It's really something instinctive and it's kind of a feeling, "says guitarist and singer Brad Barr, who is joined in The Slip by his brother Andrew Barr on drums and bassist Marc Friedman. "In this case, I mean because of the pandemic and what it has done to create space in our schedules. In theory, if the pandemic hadn't happened, maybe the Barr Brothers would have been on tour by now and released a record.
"So we weren't on any kind of touring cycle. It kind of opened up that space for us to fill, and it coincided with the (festival at Lockn 'Farm in Virginia) that Joe Russo invited us to play with him. And after that, all these offers came in. Sometimes I feel like that feather at the end of 'Forrest Gump.' It's sort of a combination of that and a certain amount of personal willpower. I tend to let situations go at their own pace and then see how I can make the most of it.
In time for the fall dates, The Slip released a new song last week, "Superterranean Onlyness", their first new music since the 2006 album "Eisenhower". The new track comes from a batch of songs the band recorded with engineer Steve Albini, known for his work on Nirvana's "In Utero" album in 1993, as well as artists like The Pixies and The Breeders. The Slip followed Albini for three days when he was in town in 2018 to host a production seminar at a friend's house in the group's studio.
Barr said he and his brother have spent the past few weeks completing the trail.
"There were placeholder words," he says. "For me, for a song, to kind of push it forward to the point where I would record it in a session, there has to be at least one or two lines that I can base on the lyrics. This one had that, it had the title, the chorus, 'The One Superterranean Will Really Do It To You', and it was prepandemic, in fact, that I had those lyrics. Everything else I sang with scratch and fill vocals which didn't make much sense to me. It was just a matter of sitting down with something, just me going to the studio for a few weeks to sing it (last week) and I would go out everyday with a version of the lyrics and listen and decide what was good and what was not. This is kind of how I operate. If I have a tagline that I can gravitate towards and write about, then I can try things out. So what I have finished is a whole new set of lyrics.
Barr said the band had three songs from the Albini sessions "and all that stuff from 10 years ago that probably should get out one way or another.
Like any band, The Slip has songs that are loved more by fans than others, but the trio feels no pressure to include them in their setlists.
"It's liberating, to feel that there is nothing we have to do," says Barr. "I think the only criterion is to choose music where the arrangement has room for improvisation and the right amount of composition that is important to us. We just take a step back and make suggestions (what to play on). We had a few rehearsals before Lockn ', and I mean we had about 30 songs on the roster. Sometimes you think it would be cool to try to rework this song or try this one that way and change the key, or Marc has a new bassline, and if we put it in the beginning and do it. an intro? … 'Even Rats' or 'Children of December', something that we played at every gig on the last tour, even these songs, I think I can enjoy them completely fresh, like they were new.
"It's one of the benefits of taking 10 years off. Nothing looks like a redundant thing.
While The Slip has his aforementioned songs in the works, Barr said the priority right now is to complete new tracks for The Barr Brothers as a follow-up to 2017's "Queens of the Breakers".
"We have about 20 demos," Barr says. "Half is over, the other half has few gaps. … It's possible that a lot of the songs we wrote end up on a Slip disc. I'm not ruling it out, but it hasn't really been a discussion. There were Slip tunes that became Barr Brothers tunes, like "Love Ain't Enough" and even "Belle" and "Give The Devil Back His Heart". At this point, it's certainly possible that tunes that started out in the Barr Brothers tenure genre could become Slip tunes. I never really make that distinction until a song is finished.
The Slip began in 1995 in Massachusetts and has grown into a popular piece of the Northeastern jam scene.
"We liked people who got the job done on their instruments and were clearly proficient but didn't rest like virtuosos," Barr says. "Take all that knowledge and find a visceral way to channel it into the music. Soul mates, he said, included Lettuce, Schleigho and Jacob Fred Jazz Odyssey.
In 2005, after Andrew moved to Montreal to be with his wife, Brad followed suit.
"Initially, The Slip came to Montreal about once a year, almost always in May," he recalls. "So May in Montreal is wonderful. I was walking around thinking, "Oh my God, these people are happy and beautiful and the sun is shining," not really realizing that you have to get through this grueling winter, but once May comes, Montreal is so beautiful. … I just remember walking around saying, "This town is really okay with me", something about the quality of life, the way people are, it's liberal, it's unpretentious, it kind of reminded me of Providence in a do-it-yourself, "he adds, referring to his hometown of Rhode Island.
The inclusiveness of the music scene in Montreal has led to collaborations with people like Richard Reed Parry from Arcade Fire.
"Here in Montreal, he's just very plugged into the music scene, all the music that comes from Montreal and beyond," Barr says of Parry. "He's always excited to learn a new thing and always feels like whatever is going on he wants to figure it out, so he's a part of many groups of friends that we know. It's not such a big music community here, especially the English speaking community. I play on a baseball team with Tim from Arcade Fire and Efrim from Godspeed. It's very amazing, that's why I love this city. … (Parry) put us in touch with people all over the world who are just great relationships to have. And he can't wait to play at any occasion. Richie is one of those guys that you just called him up and said, 'You wanna come into the studio and play standing up with us?' … I hope my son will grow up to be something like this.
Last week Barr announced the release on January 21, 2022 of a solo instrumental guitar album, "Winter Mission."
"I finished it about eight months to a year ago," he says, "although I haven't really listened to or thought about it for about eight months. At no time is there more than one person playing. It's a single performance, no overdubs, no guest musicians. It's really solo guitar, it's electric guitar and acoustic guitar. … These are all improvisations, I think only one of the songs is a composition. All the others are just sounds or patterns that I improvised on. It really is a feeling of openness.
"A friend of mine, the only guy I played it for, told me it was his favorite record of the year," Barr says with a laugh.