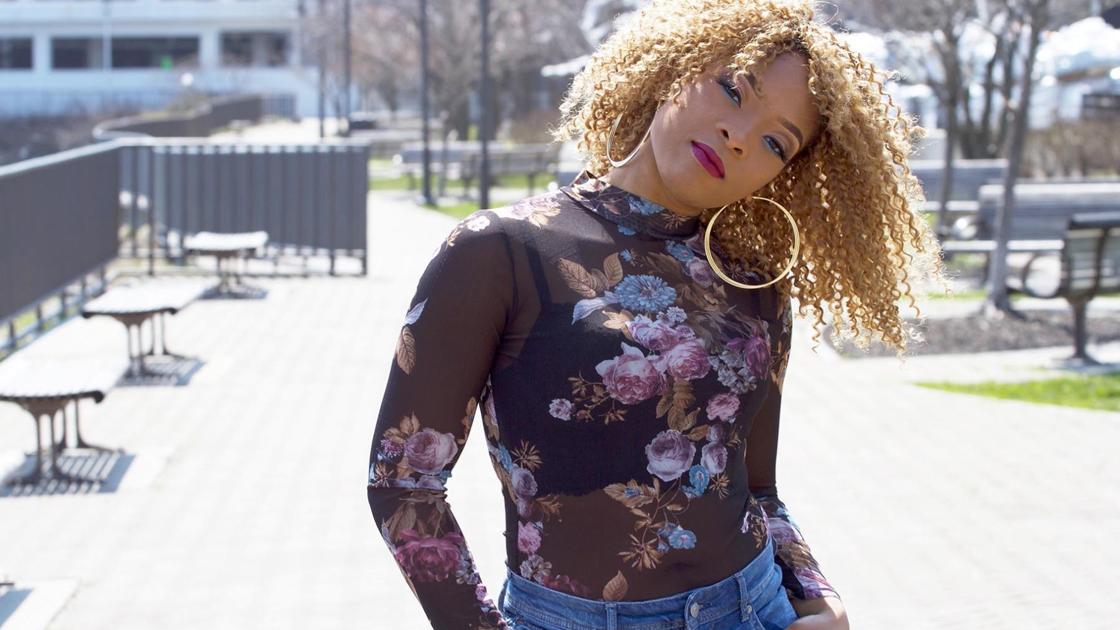 Magdala, a rising figure on the Montreal music scene | Entertainment
Magdala's powerful voice echoed throughout the Chilean scene, with a cool and steady island rhythm pumping through the speakers to sustain her. Wearing a sheer black shirt and cropped denim overalls, she stepped and swung her hips to the beat of the music, sporting a small smile as she sang in French and Creole. That night, she opened for Sweet Micky (Michel Joseph Martelly), former Haitian president and famous musician.
Magdala Joseph, who bears the stage name Magdala, is a rising figure in the Montreal music scene. She is a singer-songwriter of Haitian origin, who writes and performs in the languages ​​that form her: Creole, English and French. Performing on the same stage as Sweet Micky last December was a big deal. Here in Montreal, the daytime internal auditor tours and performs in her spare time. "These are two full-time jobs. It's a lot of work, but you just have to make it work if that's what you really want, "she says.
Magdala was born and raised in Montreal, raised in a musical-inclined family and went on, what she called, the "typical church girl trip". Her first taste of success came at the age of five when, although she was not in the church choir, the person in charge heard her sing and gave Magdala solo. "It was a great moment of glory when I was a child. It was my first real moment in music," she says.
From then on, she sang in the choir, listened to gospel and traditional R&B music and worked to develop her own style. "Music is life. It's an intrinsic part of me. It's my ordeal, it's my joy.
In 2011, she began to take the idea of ​​a career in music seriously. While performing in a spoken word competition, a keyboardist chose her as a singer and joined a choir of others who urged Magdala to pursue her passion. "People encouraged me and were so in awe of my voice that I thought it would be a waste if I didn't explore this avenue," she says.
After a period of writing and performing in jazz and blues, Magdala's artistic niche turned to Haitian dance music and zouk, which features a fast carnival rhythm native to the islands of Guadeloupe and Martinique. . Her intention is to strengthen herself in this category, then gradually switch to Caribbean pop, which she hopes will help popularize on the American urban music scene.
The singer recently returned from Miami where she performed in Creole at a pre-launch event for the Haitian Compas Festival. Most of the songs she has released so far are in Creole. "I write in Creole because it just happens. The vibe that inspired the song is whatever language it came out in. It's just why they're in the language they're in, "she says.
Now, with the help of her team of four, Magdala is working on her debut album, which she hopes to release in early fall. She plans to include around 10 to 12 songs where, like most of the pieces she has written in the past, the main theme revolves around romantic relationships – which are her biggest inspirations. "Not just mine, but also my friends'. It could be just meeting someone, starting a new relationship, or starting something new. A relationship that works, a hidden or dysfunctional relationship. These are the things that inspire my music. I also write uplifting songs, to help people stay positive and move forward, "she says.
Magdala will perform at the Montreal International Creole Music Festival (Le Festival Mizik Kreyol) which will take place from July 20 to 22. For more information on Magdala, visit www.facebook.com/officialmagdala/