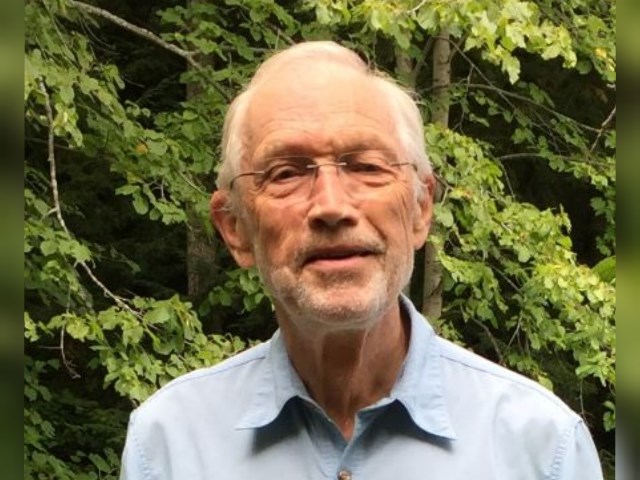 Interim and land conservation guide the lives of local retirees
The people of Collingwood: Michael Treuman, land steward with the Blue Mountains Bruce Trail Club and actor
It was a long journey from Europe to Canada, but Michael Treuman's travels throughout his life brought him to settle at the foot of Blue Mountain.
For this week's edition of People of Collingwood, we spoke with Treuman, 79, land steward with the Blue Mountains Bruce Trail Club and actor.
Q: Where did you grow up?
A: I was born in Latvia.
My father was of peasant origin. He married a woman born during the Russian Revolution who was on the wrong side of that revolution. His father was then mayor of Moscow.
They met in Berlin and I was born during the war. Two years after I was born, we became war refugees. I spent my primary school years in Germany.
Then my father died. My mother's Russian parents, scattered around the world because of the Russian Revolution, invited us to move to Canada.
When I was 11, I moved to Montreal. I spent my teenage years there and went to college.
Q: Why did you go to college?
A: I studied mechanical engineering. When I think about it, I chose the mechanics because I could see how it worked.
I worked for a large company, but since I was not French speaking Quebec was not a great place so I moved and found myself in Toronto.
In Montreal, I had access to the country and I was skiing or water skiing year-round.
I thought, could I do this in Toronto? Muskoka was too far away.
Then I discovered Collingwood. So 22 years ago I bought a townhouse here and have been at least a weekend since.
Q: Are you living here full time now?
A: I go down to Toronto one day a week to deliver Meals on Wheels to Sunnybrook Hospital, but the rest of the week I'm here. I live near the foot of the Blue Mountains.
When COVID-19 finally takes hold, who knows? There are many unknowns ahead of us.
Q: You are involved in many local initiatives in South Georgian Bay. Can you tell me about your volunteer work?
A: I joined the Blue Mountains Bruce Trail Club about 22 years ago as a hiker. There are volunteer roles there. I have been track captain, board member, land steward. I still do a lot. I recently became a land steward.
Q: What is a land steward?
A: About one-third of the Bruce Trail is owned by government / provincial parks, one-third is privately owned and one-third is owned by the Bruce Trail conservancy itself. The coins that belong to conservation is called a land trust. Each plot has a land steward who patrols and maintains the boundaries, through invasive species or rare species.
I am responsible for 14 acres. I patrol the boundaries twice a year, and I do the garlic mustard removal and the Japanese knotweed removal.
Q: What about conservation makes you want to volunteer your time this way?
A: As a child, I went to a two month summer camp. I was a waterskiing, shooting and sailing instructor. When you grow up on the outside, it becomes a part of you.
When I went to college, I worked in a boys' home and my college fees were paid by the Rotary Club.
I had a good race in my life, and people were good to us. Now that I'm older, I give back.
We don't always understand the "why", and if we look closely we can find out.
Q: You are also an actor and recently participated in the Gaslight Community Theater production of Cemetery Stories. What made you decide to play?
A: I will soon be 80 years old. I went to a performance of old people playing a role. I thought, who would have guessed that a woman in her 80s could do Shakespeare? She did it.
Ryerson University has a program called Act II. It is a theater studio for people over 50. There are 180 members, and we continually take courses and organize performances. I took classes there for about seven years.
I have been a serious person all my life. To act is to play. You can play something outside of your real life. This is the attraction for me.
Cemetery Stories was my first foray into the local theater. It has been decades since I have been received as warmly as I have been by the people of Gaslight.
Acting, just like volunteering, is addicting.
Q: Are there other volunteer activities in the city that you would like to participate in and talk about?
A: There is another group that I am involved with that is still cooking. This is a group that is being formed … called the Community Support Group. Some of the local pastors from small churches (work together) to identify issues in our community. We are trying to find solutions. We are looking to eventually provide financial assistance to families who may be in difficulty. We're starting a little project on it.
In our community, there are wealthy people. The problem is not just the money. The problem is trying to make things happen.
Q: Is there anything else you would like the people of Collingwood to know about you?
A: I am a very curious person. I'm still learning.
For our feature film People of Collingwood, we'll be talking with interesting people who are either from the community of Collingwood or contributing in some way or another, allowing them to tell their own stories in their own words. This feature will work on CollingwoodToday every weekend. If you would like to nominate or suggest someone to be featured in People of Collingwood, email [email protected]