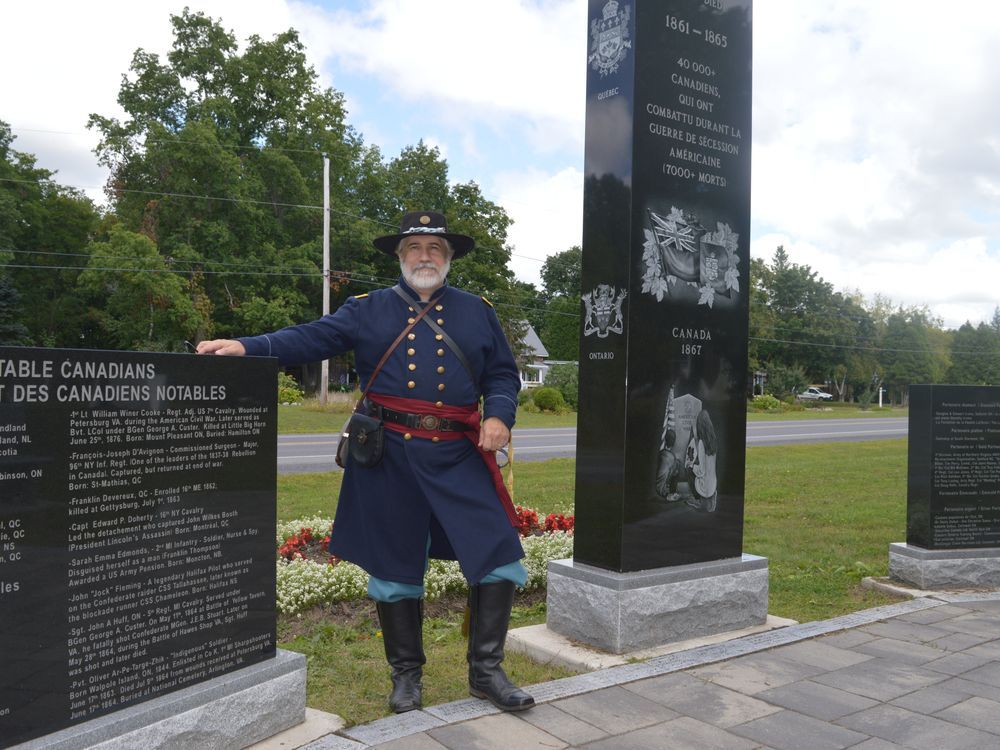 Fifth Annual American Civil War Reenactments at the Lost Villages Museum
Content of the article
LONG SAULT — Members of The Grays and Blues of Montreal returned to the Lost Villages Museum — earlier this year — for a weekend of Civil War re-enactments, entertaining and educating audiences.
Content of the article
Mid-September 2017, the group, in partnership with The Lost Villages Historical Society unveiled a national monument, visible to passers-by near County Road 2, which honors Canadians who served in the American Civil War.
"It's special for me, especially because I was part of the committee that organized the fundraising for this particular monument…" said Vince Chiarelli, an officer commanding the Grays and Blues of Montreal, being back in the region.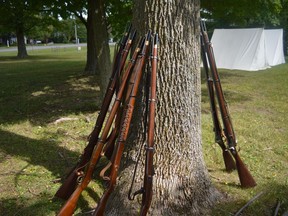 "What drew me to this…was the little-known story of Canadians during the American Civil War and the fact that 40,000 Canadians – at least what we believe to be around 40,000 – decided to take up arms and fight in another country's war… I thought it was worth commemorating because few people either know it or don't talk about it.
Content of the article
On Sunday, a celebratory service was held in recognition of the memorial's enthronement five years ago. The service typically includes a non-denominational morning prayer service and bagpipe tunes. On Saturday, a Celtic concert serenaded everyone who visited the museum.
Chiarelli said he is always met with different reactions when explaining what specific war his organization is reenacting. He believes the niche side of the story isn't necessarily in mainstream programming because it happened before Canada's Confederation. He said his organization is quick to say that some Canadians fought for the north and others for the south during the war.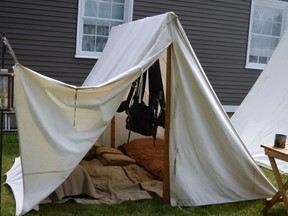 "The reasons were theirs… they weren't going to be kicked out of the monument," he said.
Content of the article
Cannon explodes during American Civil War reenactment at the Lost Villages Museum

Celtic concert for the Long Sault Civil War Memorial in September

Plaque unveiling ceremony at the Lost Villages Museum
Being with like-minded people and discussing history is one of the most fun aspects of re-enactment for Chiarelli, who works a very different 9-to-5 job. — in identification technology services.
"One of the things I like to do is explain what different soldiers do on a daily basis. A soldier's life in the American Civil War was essentially days and days of chores, drills, learning his trade, understanding and maintaining his equipment…following orders as best as he could. he could," Chiarelli said.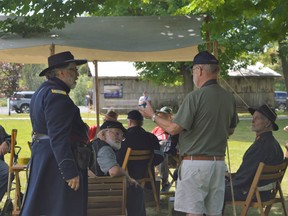 Chiarelli said camp life, cannon and musket demonstrations that take place over the weekend are "all for fun, all for play," as a way to show people what it might have been like the lives of soldiers. He is glad the restrictions were lifted and was able to travel to the US as a re-enactor, saying the ArriveCan app made the process easier.
"Unless people talk about it, it will be forgotten," he said, encouraging others to immerse themselves in Canada's history.