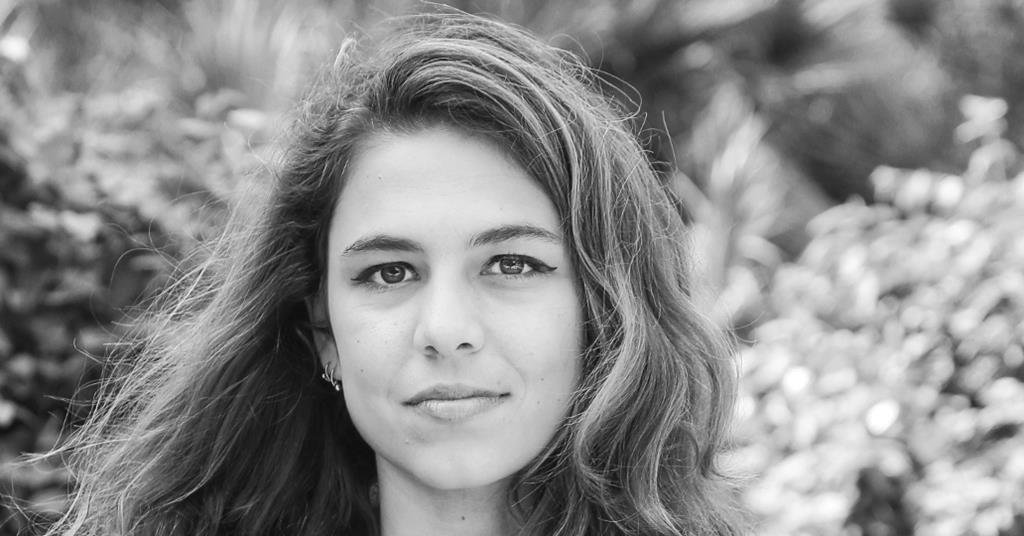 Egyptian Filmmaker Sara Shazli Explains How Cairo Lockdown Inspired Documentary "Back Home" | Characteristics
Emerging Egyptian filmmaker Sara Shazli has cinema in her blood as the daughter of filmmaker and producer Marianne Khoury, who was the niece and longtime collaborator of Youssef Chahine, whose film company Misr International Films (MIF) which she still directs today.
Determined to prove herself as a full-fledged filmmaker, Shazli left Egypt to study cinema in Montreal and then in Cuba, at his International School of Cinema and Television.
"It's a very good school, the equivalent of Fémis in France. I wanted to go to film school with a proper entrance exam process. I come from a family of filmmakers and wanted to understand if I was good. I was tortured for a few years because of the pressure I put on myself, "she explains.
"No one knew my family history there. I wanted to be away from it all, look at myself and see what I had to say, how I wanted to say it and if I had something to say.
The Covid-19 pandemic, however, would cause Shazli to make his feature debut Back home working closely with his family back in Egypt, after meeting with relatives confined to Cairo in 2020.
Shot primarily against the backdrop of the family apartment in Cairo, which offers a crow's nest view of the city, it focuses on Shazli's father and the rekindling of their relationship after many years of separation.
A former businessman and the only family member who hasn't worked in film, he's a larger-than-life figure with a zest for life that looks younger than his 78 years. Their reunion has a bittersweet side because the father's cancer has returned and there is a feeling that he is living on borrowed time.
"He's a born actor and he's always been comfortable with the camera," Shazli says. "He's a free spirit. He never wanted children, he ended up with four children. He moved with the flow of life. He dreams a lot but he is not very ambitious either. He lived in Montreal for many years, in the Cayman Islands for many years. He's just different.
Audiences around the world will instantly relate to their experiences together under lockdown as they bake cakes, watch endless classic movies, or dance madly in the living room to kill time.
Shazli had already planned to be in Cairo in early 2020 for the filming of his graduation short film when the pandemic struck.
"I had taken the plane early to get everything ready and was waiting for my crew to arrive, but they never did. The pandemic was declared two weeks after my return to Egypt. Everything was canceled and the school sent the students home, "she recalls.
Stuck at home with her parents, she began filming their life in confinement, focusing on her father first, in part because her mother was self-isolating in her bedroom.
"I didn't know I was making a movie. I wanted to create a memory and archive of my father and I was bored, stuck in this apartment with my parents after living 10 years abroad. We were dying of boredom. We spent a month and a half locked in the apartment, "she explains. "In Cairo, it's hard to do that with all the noise. It was hard.
"It came quite naturally. That is why it is imperfect. It freed me up in a way. I'm usually such an obsessive person when I work in fiction. I just wanted to capture his soul. I wanted him to live with me forever through these archives.
She admits it was a painful process, but explains that making the film also helped her cope with the implications of her father's illness.
"I was in a lot of pain especially when he rediscovered he had cancer. I was very sad. I felt like I was losing it but now that I have the movie it helps.
Shazli also shot his camera over the rooftops, balconies and unusually empty streets of Cairo outside, capturing the contrasting realities of its rich and poor residents.
"I have always looked out the window since I was a child. I like to observe people, to ask myself how they live and who they are, "she explains.
But adds: "I grew up in this apartment for 18 years and then I left. Every time I returned I had a feeling of anxiety. It was as if Cairo was with us. It's full of windows and Cairo is with you all the time. You see and you hear it. People would come to the apartment and say it was an amazing view and I would say, "Yeah, but honestly, no. I want to live without looking at the world.
Back home premiered in the El Gouna Film Festival's feature-length documentary competition last week (October 19) and is now set to arrive at other festivals in the coming months.
Future plans
In the meantime, Shazli is working on two new feature film projects, a personal documentary titled Looking for Woody, which she presented to the CineGouna project platform of El Gouna, and fictional feature film Nour, which she will unveil at the next Cairo Film Connection, the project incubator of the Cairo International Film Festival (November 26 to December 5).
Finding Woody will revolve around Shazli's search for a beloved childhood nanny who has since left Egypt.
"Woody is an Ethiopian nanny that I had as a child for 10 years. It's a deep dive into my childhood through the story of my nanny, addressing my mother and my future because I'm 30 and ask all these questions about working and becoming a mother, "she explains.
"I will also use archival material and maybe fiction or animation to recreate the relationship between the nanny and the little girl. The plan is to find the nanny. I think she's in Vancouver but her research will be part of the movie.
Khoury produces under the Misr International Films banner, with Lebanese producer Dima Al-Joundi as executive producer. The goal is to start filming next year.
Fictional feature Nour revolves around a 16-year-old girl who grew up in Cairo.
"She is Egyptian but she rejects Egyptian culture. She wants to live like a Frenchwoman, with absolute freedom and without rules, but in Egypt it doesn't work.