Abdel-Monem Assy, CEO of Albanna Engineering and Construction
When Abdel-Monem Assy was offered the role of CEO of Albanna Engineering and Construction in 2019, he was well aware that he was taking on a colossal task. The company had over 1,000 employees, a strong customer portfolio and over 30 years of local market experience, which looked good on paper.
However, in reality, the company was in desperate need of a major turnaround across disciplines – finance, operations, digitalization, culture and execution. Fortunately, that was exactly what attracted him.
The opportunity to deploy my knowledge and skills on such a large-scale business renewal project was certainly the main attraction for me.
"I was drawn to the scale of the challenge. The opportunity to deploy my knowledge and skills on such a large-scale business renewal project was definitely the main attraction for me, "he said. The CEO magazine. "I knew I was going to leave my 'comfort zone' after more than 12 years with my former employer, and I also knew that the turnaround was not going to be easy at all. "
Abdel-Monem left behind the post of director at SNC-Lavalin, the largest engineering firm in Canada – a role he held after starting at the company as a cost engineer. This was his second job after obtaining a degree in industrial engineering from the Canadian University of Montreal in 2005, after having worked for four years with INDEVCO as a project engineer.
His appointment was essentially a breath of fresh air for the company. "The previous management had been in place for over 15 years and the company was not well positioned on many fronts," he says.
Just weeks after Abdel-Monem's arrival, he conducted a detailed appraisal and appraisal process before defining and launching the Revamp 2/55 plan. "The plan was based on a thorough analysis and assessment of the activities and operations of our distinctive resources and capabilities," he explains. The plan included both a short-term and a long-term strategy and focused on five main pillars.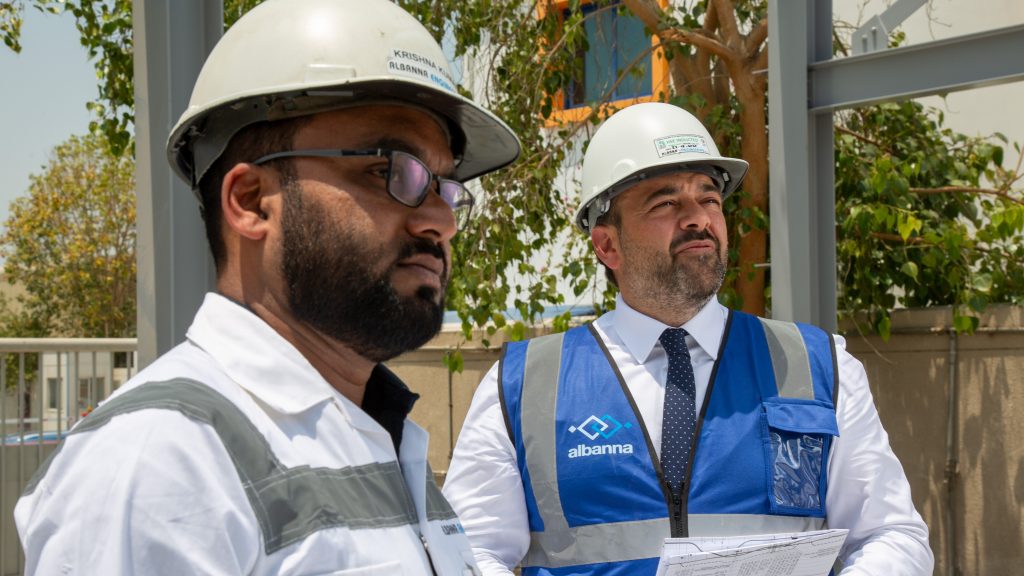 The first was for Albanna to become a "lean company" by reducing unnecessary costs, reducing inventory and optimizing its offering. Second, become an agile business, making it quick to respond and adapt. "It's about producing efficiency rather than bureaucracy," he shares.
Then there was smart business development by refocusing on the local market, targeting growth in Abu Dhabi, Fujairah and Sharjah, and focusing on its niche market, which has traditionally had barriers to entry. difficult. Creating a healthy culture was the fourth pillar, achieved by increasing communication and transparency as well as fostering "healthy conflict" within the team. The final step was to take the business from 20% digital to 100% as quickly as possible.
While massive changes were needed, there was a solid foundation on which to build. The company has been in existence since 1984 and has worked on more than 700 successful projects in oil and gas, petrochemicals, refineries, ports, aluminum, smelters, process plants and infrastructure. "With over 37 years of expertise with all of the largest oil and gas companies, Albanna is the only 100% locally owned company for mid-size engineering and construction pipelines, mechanical projects, civil and structural ", underlines Abdel-Monem.
With entry barriers for small businesses limited, we focused on mid-size EPC pipelines and mechanical, structural and civil projects.
Recognizing that Albanna cannot compete with the segment of multinational engineering, procurement and construction companies, it has instead established itself as a leader in the oil and gas outsourcing services industry in the United Arab Emirates. . "Barriers to entry for small businesses are low, so we focused on mid-size EPC pipelines and mechanical, structural and civil projects," he says.
Over the years, it has had to adapt to huge changes in the landscape, especially the continuing unrest from the pandemic. "The industry has radically changed," Abdel emphasizes. "After the 2008 financial crisis, everyone was convinced that the market would eventually recover and at least return to normal. This time around, the COVID-19 pandemic left some industries in an undetermined state where only the strong and the resilient would survive. "
For Abdel-Monem, the turning point came in May 2020, just two months after the start of the pandemic in the region. "It was soon after the fall in oil prices that global demand for oil fell rapidly and an oil price war broke out, which led to an unprecedented collapse in oil prices," recalls -he. "This triggered a rapid adjustment in Albanna's short-term strategy."
Now he is firmly focused on helping the business recover from COVID-19, rebalancing its finances and refocusing on growth while becoming more sustainable and 100% digital. Working closely with partners is also a top priority, the strength of these ties being crucial to Albanna's success, according to Abdel-Monem.
To this end, she worked closely with Gerab National Enterprises, a bulk stockist and supplier of seamless and welded pipe, and related components to the oil and gas industries in the Middle East – a successful collaboration that has benefited both parties.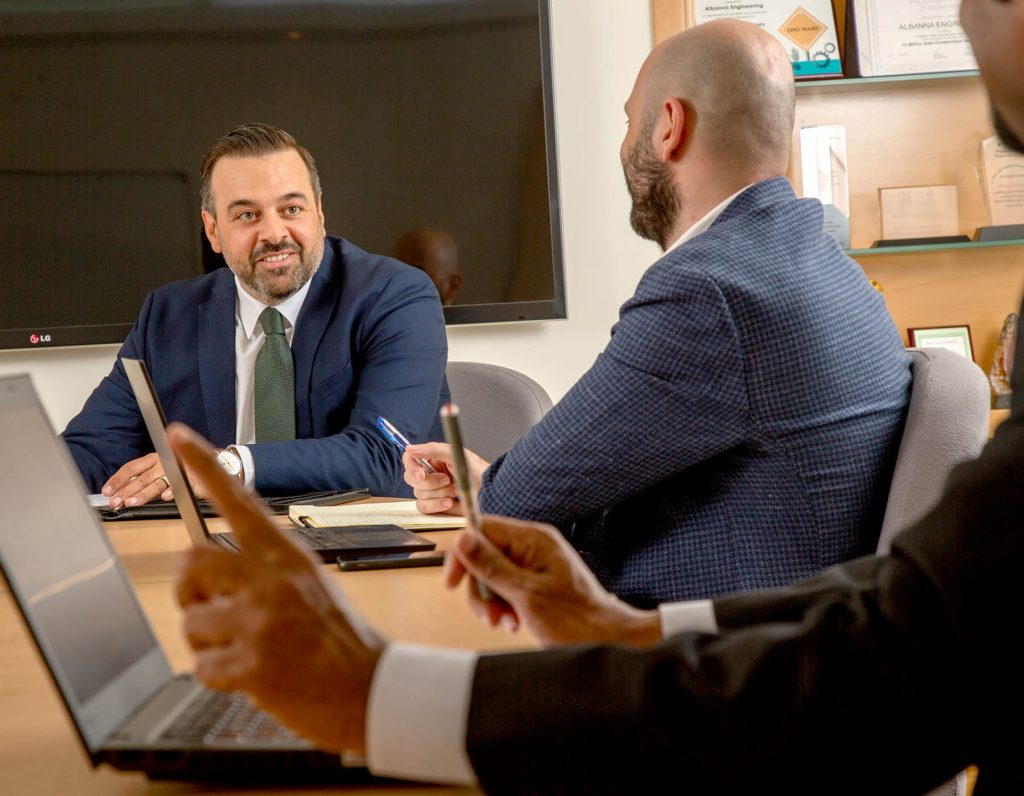 There is plenty to do, but even though his to-do list never seems to get shorter, Abdel-Monem is convinced that the turnaround is well underway and attributes this success to "the right combination of strategy, commitment and resilience ".
These are three things that he and the Albanna team have no shortage of, helping the company overcome any unexpected challenges, which are also plentiful. "Even though it sometimes results in extreme burnout, I like that there hasn't been a dull moment since taking over the business. Problem after problem, there's always a queue, waiting for some sort of resolution or direction, "he reveals. "While I sometimes felt like I wasn't running at full capacity in my previous jobs, that was never questioned in my current role as CEO. "
Proudly supported by: