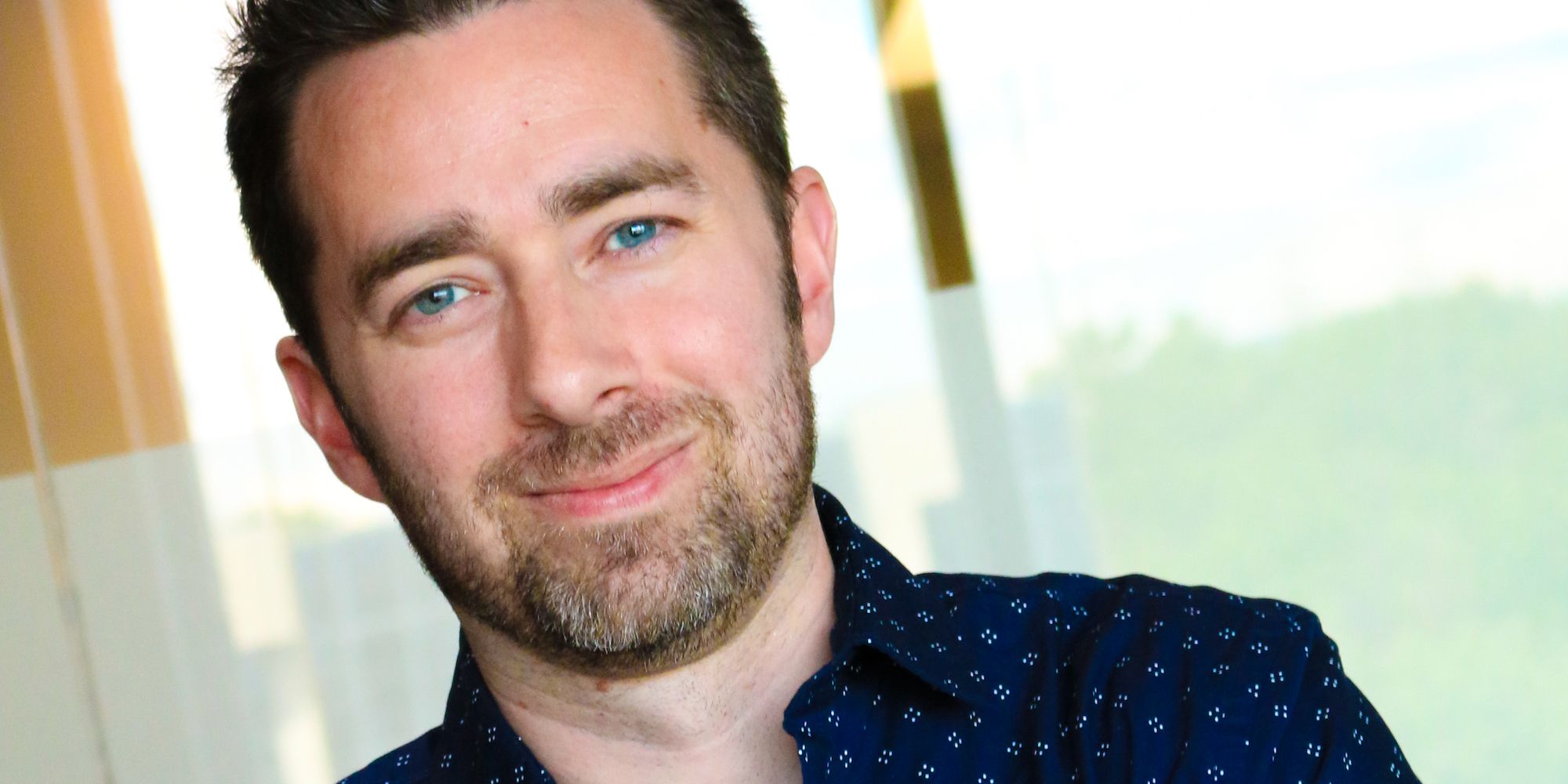 A loving farewell from Screen Rant Chief Content Officer Ben Kendrick
The first time I heard the name Screen Rant was in 2008 – at a dive bar my New School classmates and I frequented after classes and workshops. A good friend of mine (former editor Kofi Outlaw) had started contributing to the site – and was on the verge of becoming the site's first dedicated editor when we finished our Creative Writing MFAs in 2009. I was weighing my own post-grad plans at the time, and the prospect of making a living writing about my passions (film, TV, video games, superheroes, and science fiction, in particular) was tempting. In the end, I chose to teach at university instead of jumping into Screen Rant from the get-go – but I nonetheless became a dedicated reader and commentator. Still, a few months and many more nights at the bar led me to revisit the conversation with Kofi – who said he'd be happy to invite me to Screen Rant but thought I might enjoy a new challenge. Spinning: Launch of Screen Rant's video game-focused sister site Rant game – alongside Rob Keyes.
After months of development and content creation, we officially launched Game Rant alongside the release of Call of Duty Modern Warfare 2 – which I saw again, having never played Call of Duty game, simply because my local GameStop in Astoria is past the street date – giving us time to get a review the same day as the major outlets (although we don't have an official copy of the review early access). Months later, I started splitting my time between GR and SR – devoting a significant portion of my time to review and features.
When site owner Vic Holtreman offered me enough money to turn down a full-time office job, I accepted – and that's when Kofi, Rob and I (alongside Anthony Ocasio) launched the Screen Rant Underground podcast. I absolutely loved this moment in my life and career. Few people have the chance to be part of something as fresh, as malleable, as you. really put your stamp on it – and make it yours – but that's what we had at Screen Rant. We welcomed a number of cherished former SRs during this time: Sandy Schaefer, Hannah Shaw-Williams, Kevin Yeoman, Andrew Dyce and Ben Moore – colleagues who became the closest thing this child of divorce ever had. from a big crazy family.
Still, those early days were rocky, and looking back, I'm amazed at the amount and quality of content we released with such a small team. Kofi, Rob, and I poured all of our energy into building Screen Rant — often at the expense of relationships, sanity, and personal passions. Dedicated readers and listeners of SRU will recall a time when I took a month-long hiatus from the site and the podcast to recover from a nervous breakdown – and while I considered the speed and intensity of our work at the time as a contributing factor – whatever damage a lack of work-life balance had done to my mental health has been repaid tenfold thanks to the support of my colleagues and our readers.
Then, in 2015, Vic Holtreman sold the site to a small publishing start-up, based in Montreal, QC: Valnet Inc. The first few months at Valnet were challenging for everyone involved – but, in some ways , probably easier than other competitors. which were purchased around the same time. Kofi, Rob, I and our team were hard working and fiercely loyal to the site. Still, Kofi eventually parted ways with Screen Rant at the end of 2015 – eventually landing at ComicBook.com (where he continues to be one of the most insightful and passionate voices in the industry – and, luckily for me, remains a good friend).
To help bridge the gap between Valnet and the editorial team, I moved to Montreal and started working out of the office in December of the same year – which was the start of an adventure I will cherish. for ever. During my six years in Montreal, I made lifelong friends and was entrusted with overseeing the acquisition of RBC (Comic Book Resources) in 2016, developing Valnet's organic traffic operation, and more recently advising the brilliant team of Collider. I am a better manager, content creator and more grateful person due to my experiences and interactions with everyone who has been part of my time at Valnet. I regret leaving many unfinished projects and unrealized improvements that I wanted to bring to the lives of our team – but we have come a long way.
Throughout it all, I never took my eyes off Screen Rant – and while a lot has changed in the world, in Hollywood, in the entertainment journalism industry, at Screen Rant itself, since Valnet acquired SR, Rob and I went on to make Screen Rant one of the world's largest sources of film and television news. We hired future editor (now director of content) Alex Leadbeater and saw other talented people take on leadership roles on the site and video channels, including Molly Freeman, Simon Gallagher, Emily Biondo, Christopher Teuton, Chris Agar, Kazden Risk, Natasha Taggart, Mae Abdulbaki and Ash Crossan – not to mention the talented (and equally likeable) Ryan George. It's humbling to see this kind, sharp, and thoughtful generation of Screen Rant executives step into the spotlight — and a relief to know that the site — that I've loved (angry commenters and all) is in safe hands.
I know the site isn't what it used to be: a rambling start-up where we knew all of our readers by name and posted April Fools' Day posts, but we did our best to Screen Rant stays true to its DNA – and providing an ever-expanding platform for writers around the world, with diverse (and sometimes conflicting) perspectives, to weigh in on the biggest topics in entertainment. At a time when the world is so divided and everything seemed to be on fire, I regretted not having built something that would change the world in a meaningful way. however, over time I realized that Screen Rant, whether it was our articles, podcasts, videos, or social media memes, provided a distraction, a community, and a place to welcome refuge from political decisions and global pandemics – and now stepping away from the helm, I'm excited to see what new avenues Rob and the team are finding to carry out this mission.
The last thing I want to say is "Thank you". To the contributors who have shared your time and talent with us, to the mentors I have had along the way, to the readers who have supported and critiqued us, none of this incredible experience would have been possible without you. I'm really grateful and I know how lucky I am to have been able to do this for as long as I have.
As for what's next for me: I'm leaving the industry and I'm going to apply the knowledge I learned in PR as VP of Content to get up at seven (the search-driven creative agency) – where I will help my colleagues and clients improve their content and brands. You can find me on Twitter again and I'll be sticking around Screen Rant as well, not as the site's content director, but as a film reviewer and screenwriter – bringing me back to what I most enjoyed doing here. Maybe I'll even dust off my podcast mic – and convince Kofi and Rob to record with me.
Until then, may the Force be with you.
Truly,
Ben Kendrick, Content Director of ScreenRant.com (2008 – 2022)
Doctor Strange 2 True Villain Fan Theory Supported Theater Display
About the Author